My Mother Is A Saint
Locarno 2023 – Pardi di Domani – Corti d' autore Competition
The meeting of a young man with his mother at her hometown, takes an unexpected turn.
Writer, director: Syllas Tzoumerkas. Producer: Konstantinos Sakkas. Executive producer: Syllas Tzoumerkas. Director of photography: Alexandra Riba. Editor: Yorgos Zafeiris. Production designer: Pinelopi Valti. Costume designer: Marli Aliferi. Sound: Dimitris Kanellopoulos, Kostas Bokos. Hair and make-up designer: Evi Zafiropoulou. Assistant directors: Nikos Kolioukos, Marianna Bozantzoglou. Production manager: Vangelis Fakinos. Production consultant: Maria Drandaki.
Cast: Angeliki Papoulia, Jacopo Olmo Antinori and Eleni Karagiorgi, Niki Papandreou, Leonidas Stamou, Anastasia Anagnostopoulou, Artemis Zarokosta, Argyris Lambrou.
Production: Delta Pi, 2023 Eleusis – European Capital of Culture
World Premiere: 76th Locarno International Film Festival – Pardi di Domani – Concorso Corti d'Autore
Regional Premiere: Sarajevo International Film Festival – International Short Film Competition
Shot in April 2023, in the frame of the PANIGÍRI – Live Cinema, The Working Class, Sirens festival.
I Mitéra Mou Íne Agía, Greece, DCP, 8'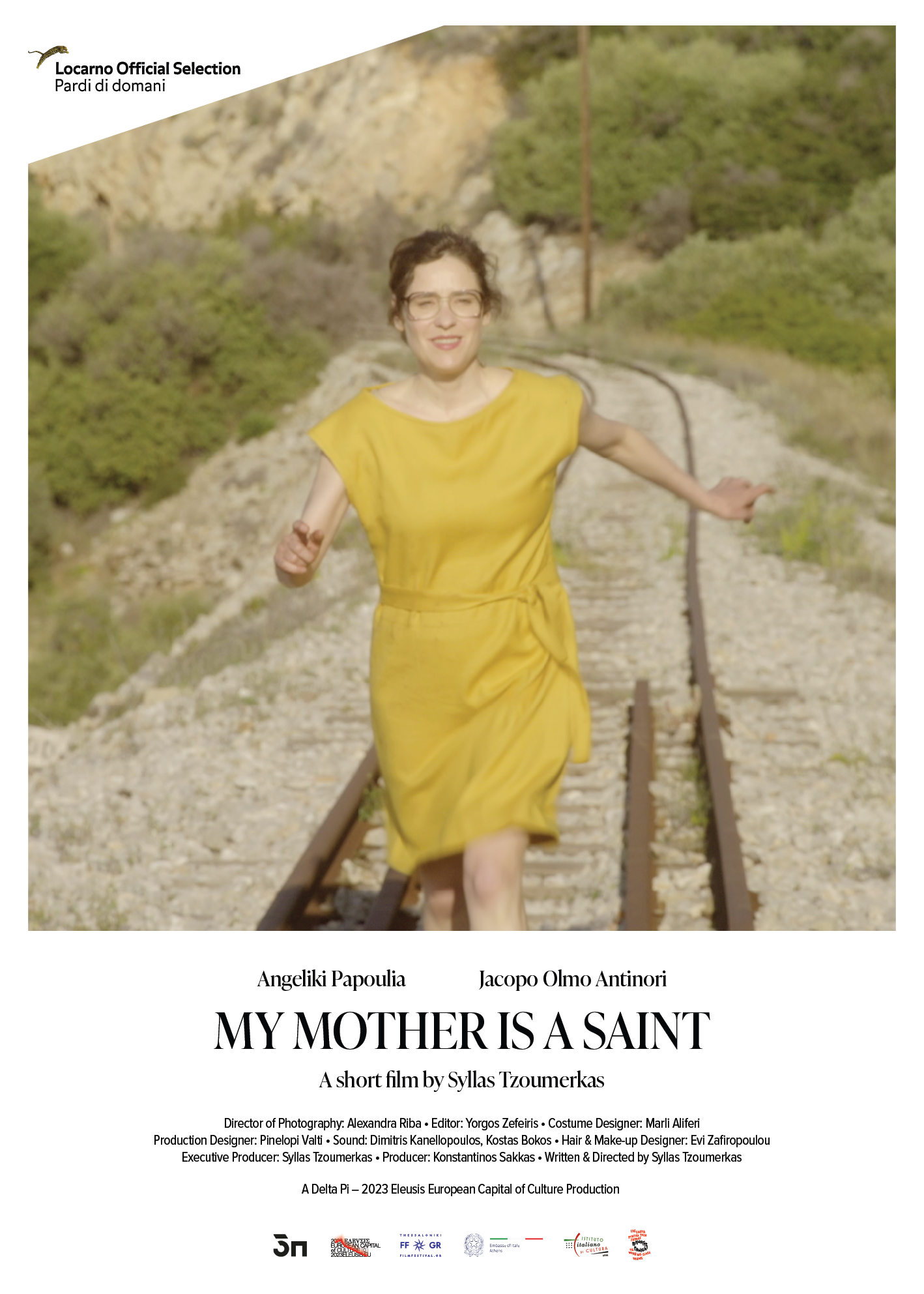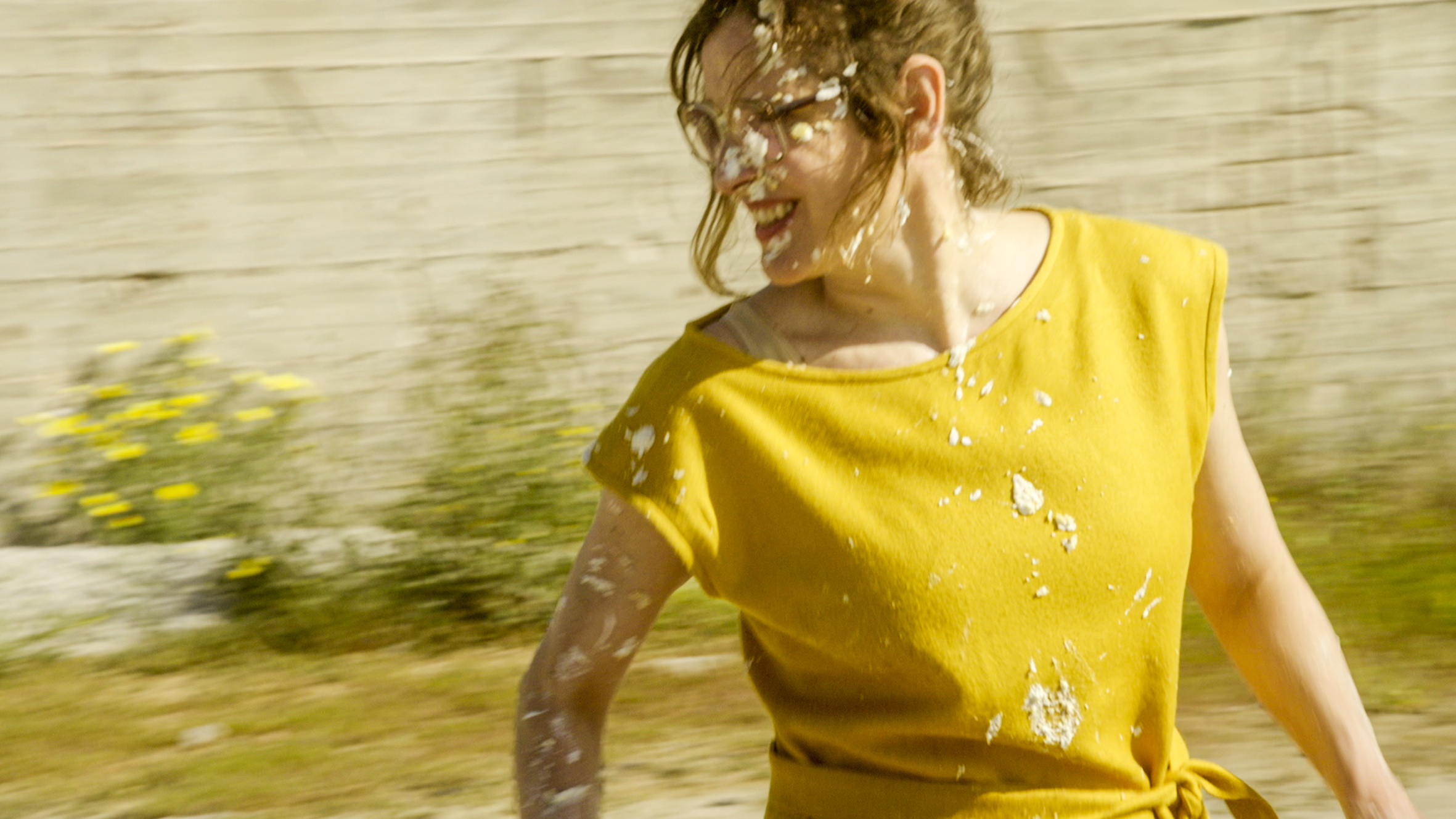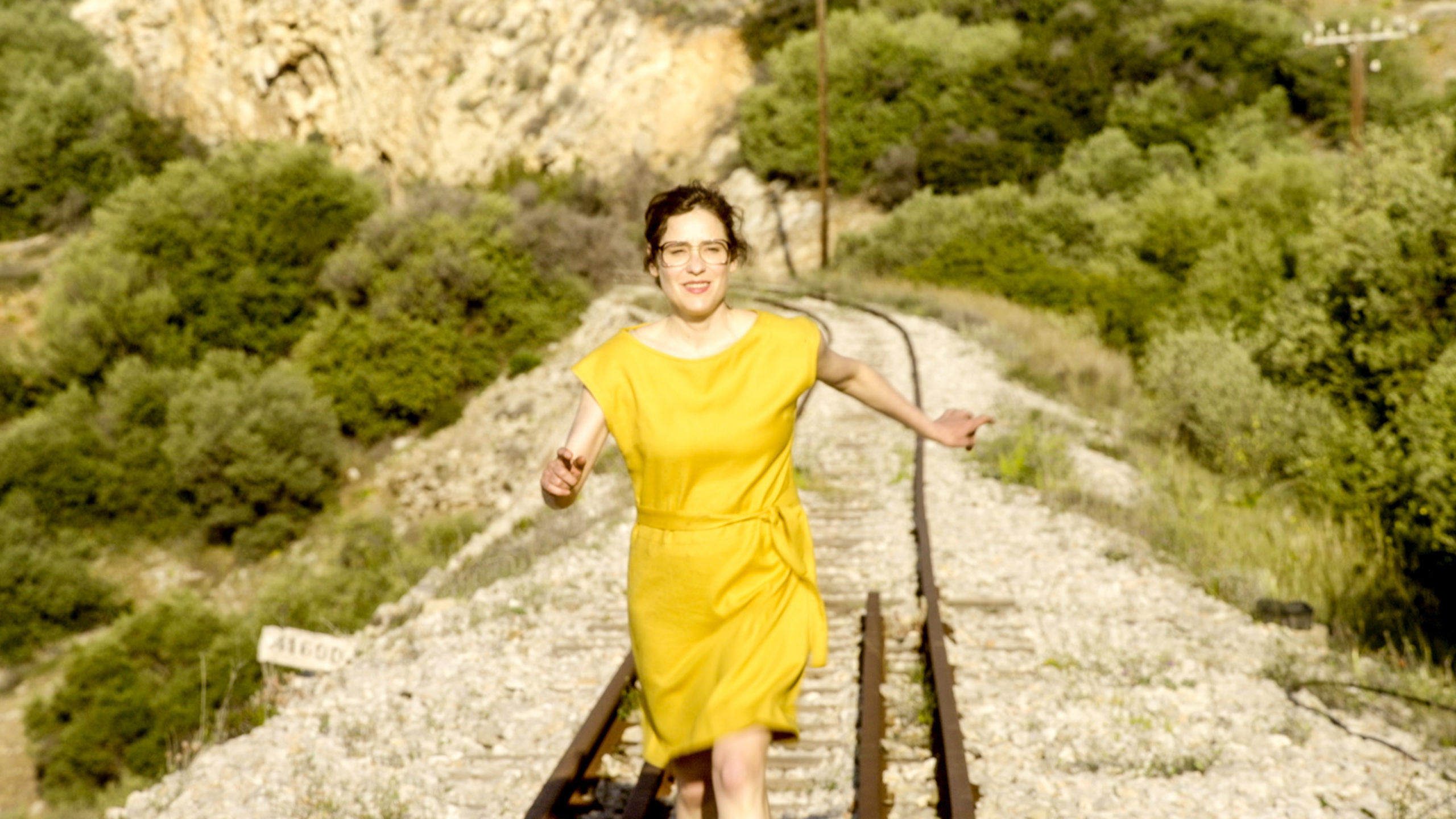 "I am Simeon the Madman. From now on I will only speak my true language. I will go back to the city I remember and with the power of God, I will mock the world."