A BLAST
Locarno – International Competition 2014
Running away on the highway, Maria is alone in her roaring SUV. Behind her, fire and a case full of money. In front of her, the hopeless vastness of the motorway. Only a day before she was a caring mother, a loving wife, a responsible daughter. Today she has gone rogue.
Director: Syllas Tzoumerkas. Writers: Syllas Tzoumerkas, Youla Boudali. Producers: Maria Drandaki, Titus Kreyenberg, Ellen Havenith, Jeroen Beker. Co-producers: Konstantina Stavrianou, Theodora Valenti-Pikrou, Rena Vougioukalou, Mario Mazzarotto, Panos Papadopoulos. Executive producer: Syllas Tzoumerkas. Associate producers: Meinolf Zurhorst, Marc O.Dreher, Martin Ludwig. Director of photography: Pantelis Mantzanas. Editor: Kathrin Dietzel. Production designer: Elli Papageorgakopoulou. Costume designer: Marli Aliferi. Music: drog_A_tek. Sound: Marco Vermaas, Dimitris Kanellopoulos. Make-up designer: Evi Zafiropoulou. Hair stylist: Lefteris Paraskevas. 1st assistant director: Miltos Ntzounis. Production manager: Yannis Karadanis.
Cast Angeliki Papoulia, Vassilis Doganis, Maria Filini, Themis Bazaka, Yorgos Biniaris, Makis Papadimitriou, Eleni Karagiorgi, Christoph Berlet, Haris Attonis, Alkis Zoupas, Marso Fili, Constantinos Voudouris, Lebo Masemola, Vassia Bakakou.
Production: Homemade Films, unafilm, PRPL, Bastide Films, Greek Film Center, Nederlands Filmfonds, Film- und Medienstiftung NRW
Filmfoerderung Hamburg Schleswig-Holstein, Pan Entertainment, Graal SA
Marni Films, Mamoko Entertainment, Prosenghisi LTD, Movimento Film
in collaboration with:ZDF/ARTE
with the support of: Media Programme, Nipkow Program
Eurimages Co-production Development Award, Cinelink – Sarajevo Film Festival
World Sales: Homemade Films Sales
Distribution: StraDa Films (Greece), Real Fiction (Germany), Against Gravity (Poland), Filmfreak (Holland), Microcinema (Italy), Spot On Distribution (Switzerland), KT Film and Media (FYROM), Ost For Paradis (Denmark), Rio Cinemas (Cyprus), Bioparadis (Iceland), Bonsai Films (Australia), etc.
World premiere Locarno International Film Festival 2014 – International Competition
Festivals / Awards: Sarajevo International Competition 2014, BFI London IFF (Dare 2014), Rotterdam IFF (Limelight 2015), Karlovy Vary IFF (Critic's Choice: Variety's 10 Directors to Watch 2015), Hamburg IFF (Free port 2014), Athens IFF, American Film Institute (AFI European Film Showcase 2015), Kaunas IFF 2014, Sao Paulo IFF (Competition New Directors 2014), TOFIFEST Torun IFF (International Competition 2014), All About Freedom – Gdansk IFF 2014, Australia Greek FF 2014, Kolkata IFF 2014, Tallinn Black Nights IFF 2014, Thessaloniki IFF 2014, Exground Filmfest 2014, Festival de Cinéma Européen des Arcs 2014, Luxembourg City IFF 2015, Lichter Filmfest Frankfurt 2015, Larissa IFF 2015, Hong-Kong IFF 2015, Istanbul IFF 2015, JeonJu IFF 2015 (Fallen Myths: a tribute to the Greek New Wave), Cyprus Film Days IFF (International Competition 2015), Crossing Europe IFF – Linz 2015, Roma Independent IFF 2015 (Opening Film), Seattle IFF (New Directors), Taipei IFF 2015 (Future Lights), New Horizons IFF 2015, Montenegro IFF 2015, Espoo Ciné IFF 2015, Marfa IFF 2015, Haifa IFF 2015, Otranto FFF (Critics' Prize), Cinedays IFF 2015, Muces – Muestra de Cinema Europeo 2015 (Segovia), Ljubljana IFF 2015, This Human World 2015 IFF, Prishtina IFF 2016 (FIPRESCI prize), etc.
RELEASE DATES 27 Nov 2014 (Greece), 12 Mar 2015 (the Netherlands), 16 Apr 2015 (Germany), 26 Jul 2015 (Switzerland), 27 Aug 2015 (Italy), 11 Sept 2015 (Poland), 17 Sept 2015 (Denmark), 20 Nov 2015 (Cyprus, f.y.r.Macedonia), December (Australia), 26 Jan 2016 (Iceland), etc.
CHECK: www.ablastfilm.com
2014, dcp, 83'
REVIEWS:
Set against the volatile backdrop of the collapse of the Greek economy, Syllas Tzoumerkas' freewheeling and full-on drama is a shrill expression of anger, driven forcefully and with a certain fearlessness by a striking lead performance by Angeliki Papoulia as a free-spirited woman who reaches the end of her tether. A Blast never resorts to subtext or allegory as other recent Greek films which referred to the country's economic situation have done, instead it tackles things full on with barely repressed anger and a 'take no-prisoners' attitude. Its smart structure, vibrant performances and lusty sexuality should make it of interest to distributors, while festivals (it had its world premiere at Locarno) will likely also be keen. (…) A striking performance by Angeliki Papoulia is the jittery, beating heart of A Blast, with her Maria a passionate an open soul who embraces life and love, but finds that passion beaten out of her by a variety of circumstances. Syllas Tzoumerkas (who made his feature debut with Homeland which premiered at the 2010 Venice Critics' Week) keeps the film tense and edgy as it spirals towards a moody almost existential ending as she speeds alone in her SUV into the Greek countryside, evading police, and simply looking to escape.
— Mark Adams, Screen Daily
A Blast, Syllas Tzoumerkas's second film, is the frantic, unsettling and intriguing record of a woman's journey, a journey more emotional than literal. The watching viewer is strapped in beside her, along for the ride, hair blown back. (…) 'I 've lived a ridiculous life': an insight of a woman on the edge of a nervous breakdown, forced by crisis into a full-scale reappraisal of things. This is the pain at the heart of Angeliki Papoulia's dangerously committed, exposed performance, and it's the brave exposure of this pain which, against the odds, permits the viewer to sympathize with a woman who has chosen to abandon her children. Though her character is not having a blast, it looks exactly as though Papoulia is. (…) It is all shot by D.P. Pantelis Mantzanas with captivating energy and brio, cutting furiously back between past and present via Kathrin Dietzel's via sharp, seamless editing, as it renders Maria's furious, unfocused energy and mood swings, and becoming blindingly high-speed over the final fifteen minutes. (…) A black, bleak, urgently contemporary film, as a whole, A Blast is just that: Syllas Tzoumerkas' charged personal diatribe against an economic system seemingly designed first to make people, and then to break them.
— Jonathan Holland, The Hollywood Reporter
If you ever wanted your own everyday saga of interpersonal collapse to be interpreted as a sexually heated, hyperkinetic, breathless action-thriller, then chances are it would like very much like A Blast, which takes all of the outwardly mundane rites of family life and refracts, intensifies and heightens them by seizing primarily just upon the peaks and nadirs, shifting back and forth in time to create an expressionist portrait of marital strife and psychological agitation that is more concerned with incendiary impact than polite plotting. The result often feels like A Woman Under the Influence as reinterpreted by early Nicolas Roeg. (…) The sheer messiness of people's personal lives rarely translates into memorable cinema that manages to accurately reflect the random disorder of how all of us largely manage to stagger through our daily lives and interact with loved ones. There are filmmakers who have been successful in conveying the everyday chaos of interpersonal relationships—among American directors, Cassavetes and Altman leap to mind—but far too often, this type of material winds up being ground down and oversimplified, becoming melodrama at best, maudlin soap opera at worst. Greek director Syllas Tzoumerkas' second feature A Blast captures the messiness of a life in freefall with harrowing clarity, emphasizing the weight that memories carry, and the ways in which people make drastic life choices for reasons which may not even be entirely clear to them, let alone to their loved ones. Driven by a bracing performance from Dogtooth's Angeliki Papoulia as Maria, a young wife and mother whose breakdown triggers the decision to burn down her old existence in exchange for an unknown new life, A Blast is equally divided between depicting Maria's tumultuous actions as she is in the midst of extricating herself from her family, and illustrating her past through often erotically charged "flashbacks" (though that term seems inadequate here) to more fulfilling years with her husband.
— Travis Crawford, Fandor
Punchy, Difficult, Allegorically Urgent Greek Tragedy – in A Blast, a narrative of personal liberation becomes a political allegory of powerful pessimism. Maria, like her country, may escape the shackles of unfair debt and struggle and poverty, but she can only do it by outrunning her pursuers, leaving a destabilized family behind and eventually facing the future in a state of staggering aloneness. (…) Tzoumerkas refuses to portray Maria as anything so uncomplicated as a victim. Maria is explicitly a woman – wife, daughter, mother, sister – and some of the scenes of most urgent, shocking power come from quieter moments when she simply, clearly negates or repudiates one of those prescribed roles. She quietly tells her counseling group that she never wants to see her children again, she coolly sits across a dinner table from her father, now a widower, and explains in the cruelest terms how unnecessary and revolting he is to her: parricide over a bowl of soup. In fact Maria's journey can be read as a series of assassinations, of everything and everyone she has ever known.
— Jessica Kiang, Indiewire & the Playlist
The past has already ruined Greece's present. Will it also eat out its future? The film's title gives one answer: it's A Blast. (…) The second film of Syllas Tzoumerkas is not a 'documentary'. It's not what would be happily sold as 'based on a true story'. Syllas Tzoumerkas talks about the state of a whole generation, from which the 36-year-old-comes himself, without allegorical detours. He goes straight to the Greek state of things, using the anger, the frustration, the restlessness, the pain and the passion of the protagonist Maria with breathtaking speed.
— Peter Koerte, Frankfurter Allgemeine
Στη νέα του ταινία, στο A Blast, ο Τζουμέρκας ωριμάζει με γοργούς ρυθμούς. Στη δεύτερη μεγάλου μήκους ταινία του διατηρεί την ορμή που τροφοδότησε και το ντεμπούτο του, τη Χώρα προέλευσης, αλλά αυτή τη φορά, έχοντας υπολογίσει πιο σοφά τον δρόμο προς την Έκρηξη. Χωρίς να υπηρετεί ελιτίστικες φόρμες ή άψυχους μινιμαλισμούς που φλερτάρουν με ένα συγκεκαλυμμένο σνομπισμό. Αλλά, με διαύγεια, σεβασμό και γλυκόπικρο χιούμορ απέναντι στην τρωτή πλευρά των χαρακτήρων του, ο Τζουμέρκας μας λέει κάτι πολύ χρήσιμο. Πως το κιτς, η παραφροσύνη και η τοξικότητα μέσα σε μια νεόπτωχη αθηναϊκή οικογένεια (έτσι όπως αυτά εκφράζονται είτε αισθητικά είτε ως μοτίβα συμπεριφοράς και ρόλων) λειτουργούν ως χαρακτηριστικά μιας συλλογικής ταυτότητας. Για να τους επιτρέψουμε να αλλάξουν, όμως, χρειάζεται πρώτα να τα αναγνωρίσουμε. Και δείχνει, επίσης, πως ο μεγαλύτερος αντίπαλος ενός χρεοκοπημένου είναι ο εαυτός του. Με τον οποίο χρειάζεται να βρει το θάρρος να συμμαχήσει, προκειμένου να ξεχρεώσει.
— Βένια Βέργου, Η Καθημερινή
Syllas Tzoumerkas aims at the guts of the audience. A Blast is an insanely intensive editing beast. Past and present are in a permanent state of confrontation. Almost without noticing the edit, scenes and emotions that are separated by many years, collide. The result are montage sequences that stay in the mind for long. In fact Tzoumerkas directs each sequence towards its boiling point. Emotions and nerves are on the edge. (…) A Blast is a toxic reckoning with the parent generation, a radical attack on the generation whose actions led to the current crisis. But here nobody gets off scott-free. Not even Tzoumerkas' own generation, which stumbles through life in blind egomania and overwhelming perplexity, leaving scorched earth wherever they get to. (…) Angeliki Papoulia, one of the most fearless European actresses, plays Maria without an emergency break, yet leaving enough space to hint at the desperation of her character. (…) A Blast shows a dimension of the Greek misery, which in German media is only mentioned in fleeting. The film shows a country with a crack right in the middle. A crack that runs through generations, families, the society. Self hatred rules. The economic and humanitarian crisis is a psychological one too.
— Oliver Kaever, Der Spiegel
Tzoumerkas has managed to combine various elements of the story in a surprisingly disciplined way, resulting in a wholesome viewing experience. From the basic characters of passionate and forthright Maria and lust-driven Yannis and their complicated relationship to themes such as economic and moral crisis, breakdown of both traditional and liberal values and the rise of neo-nazism in the Greek society, A Blast is a film of controlled anger and revolt, just like its main character: when Maria goes to "blast", she does so with logic and after meticulous planning.
— Vladan Petkovic, Cineuropa
H Έκρηξη του Σύλλα Τζουμέρκα είναι ένα αναμμένο φυτίλι. Το τοπίο που περιγράφει είναι απλά τρομακτικό. Κυρίως γιατί είναι αληθινό. Απόλυτα αναγνωρίσιμο. Ανασαίνει δίπλα μας, ή καλύτερα στον λαιμό μας, είναι η «Ελλάδα της κρίσης» που όχι δεν έχει να κάνει μόνο με τα λεφτά. Αυτά είναι όμως που σπρώχνουν τη Μαρία της Αγγελικής Παπούλια στα όριά της. Ή, καλύτερα, η έλλειψή τους, τα χρέη της ανάπηρης μητέρας της στην εφορία και τις τράπεζες, που ωθούν την ούτως ή άλλως εκτροχιασμένη οικογένειά της στο χείλος του γκρεμού. Και η Μαρία θα αποφασίσει να θυσιαστεί για να τη σώσει, ακόμη κι αν τελικά ο μόνος που μπορεί να σώσει δεν είναι άλλος από τον εαυτό της. Στημένη πάνω σε έναν χαρακτήρα που η ερμηνεία της Παπούλια μεταμορφώνει σε κάτι συγκλονιστικό, η ταινία του Τζουμέρκα κινείται γύρω από την ηρωίδα της σαν μια μηχανή σε έναν ξέφρενο γύρο του θανάτου.
— Γιώργος Κρασσακόπουλος, flix.gr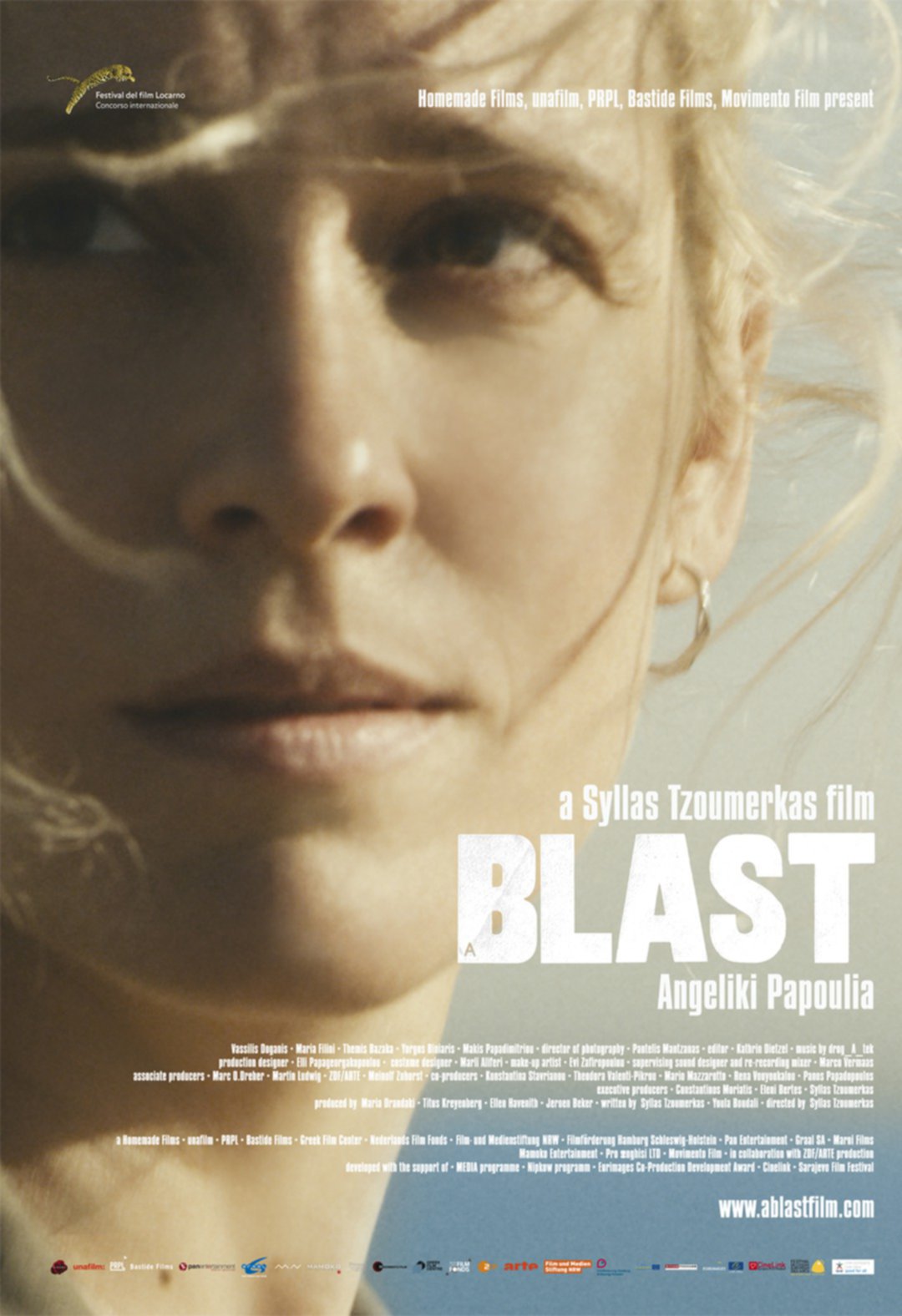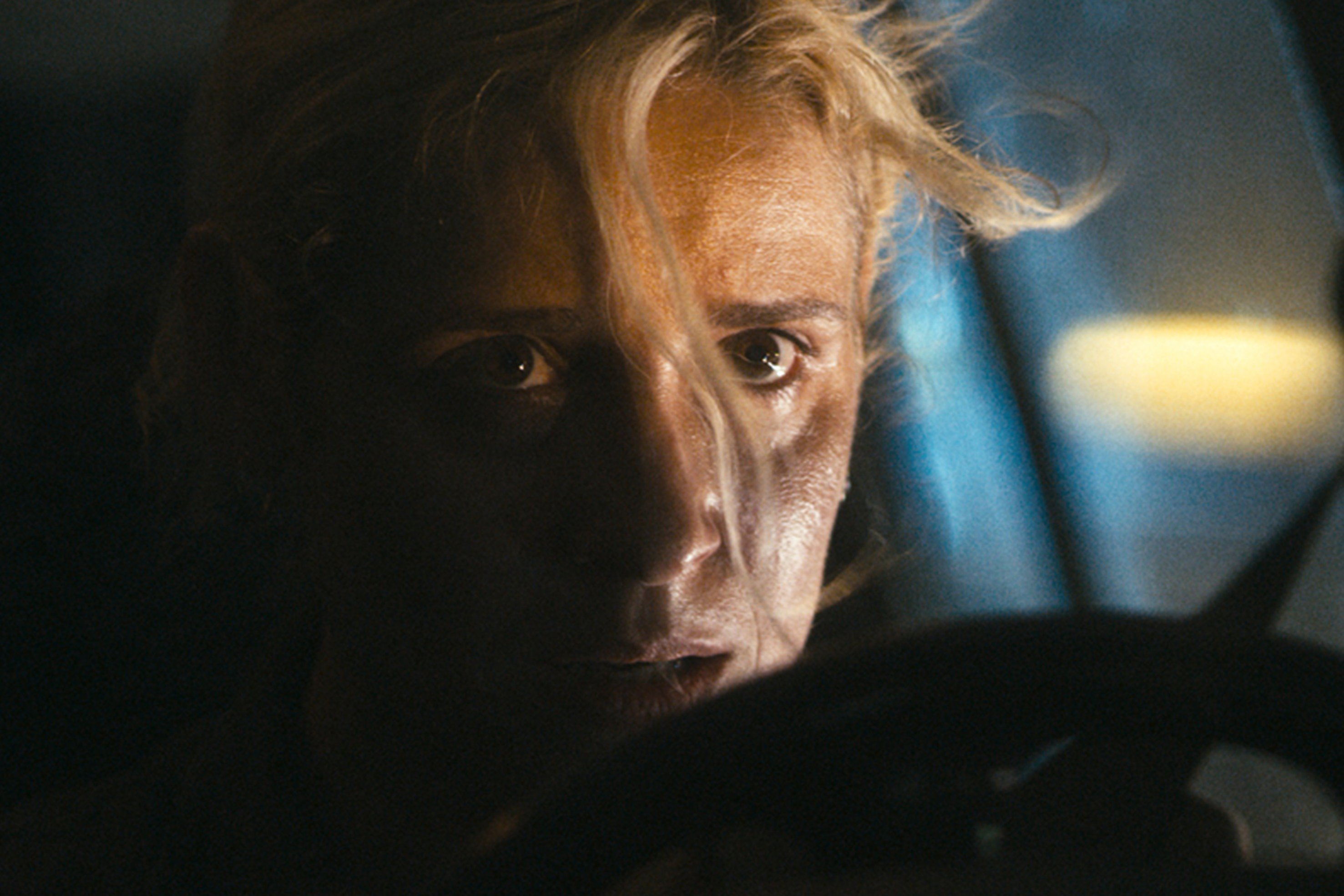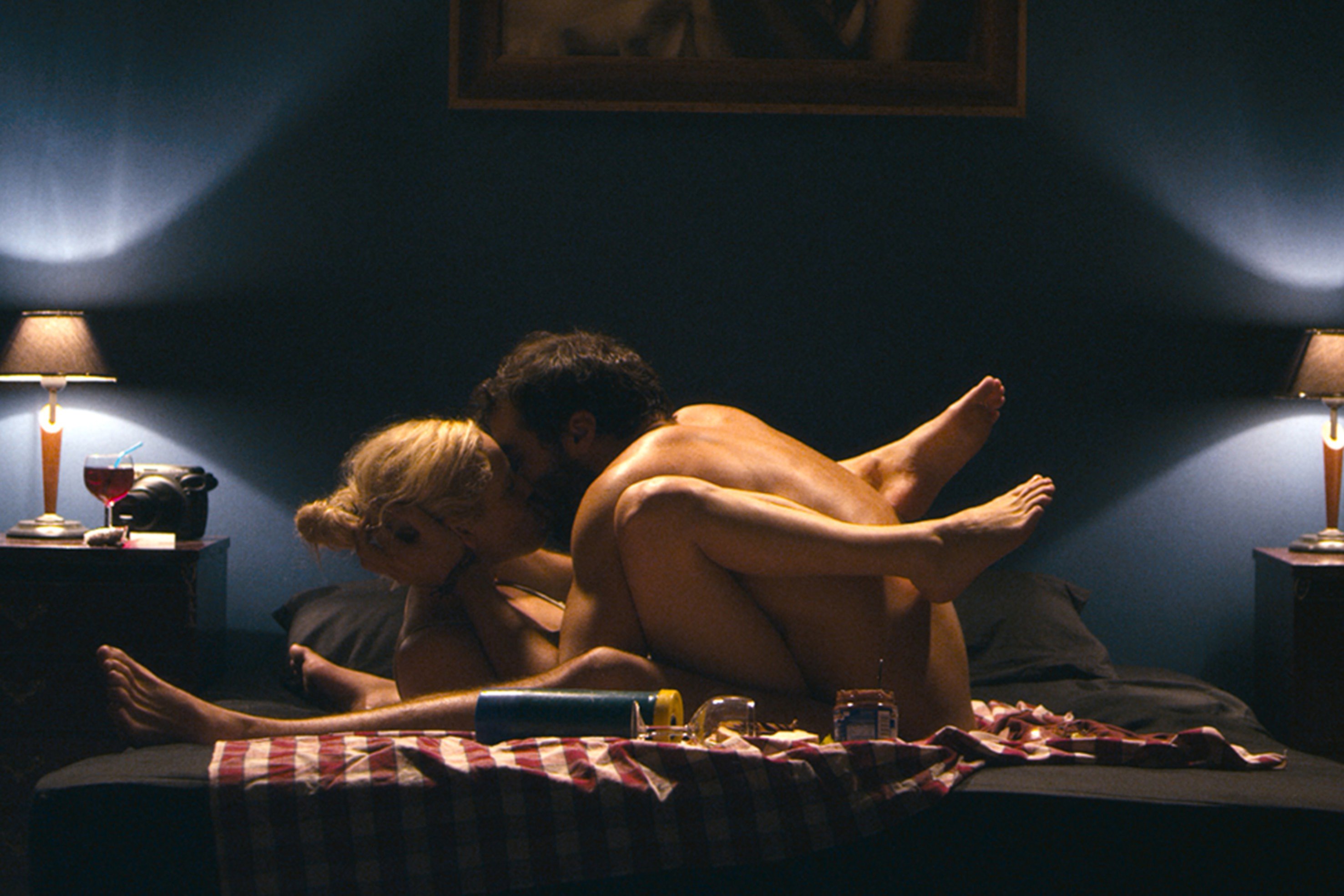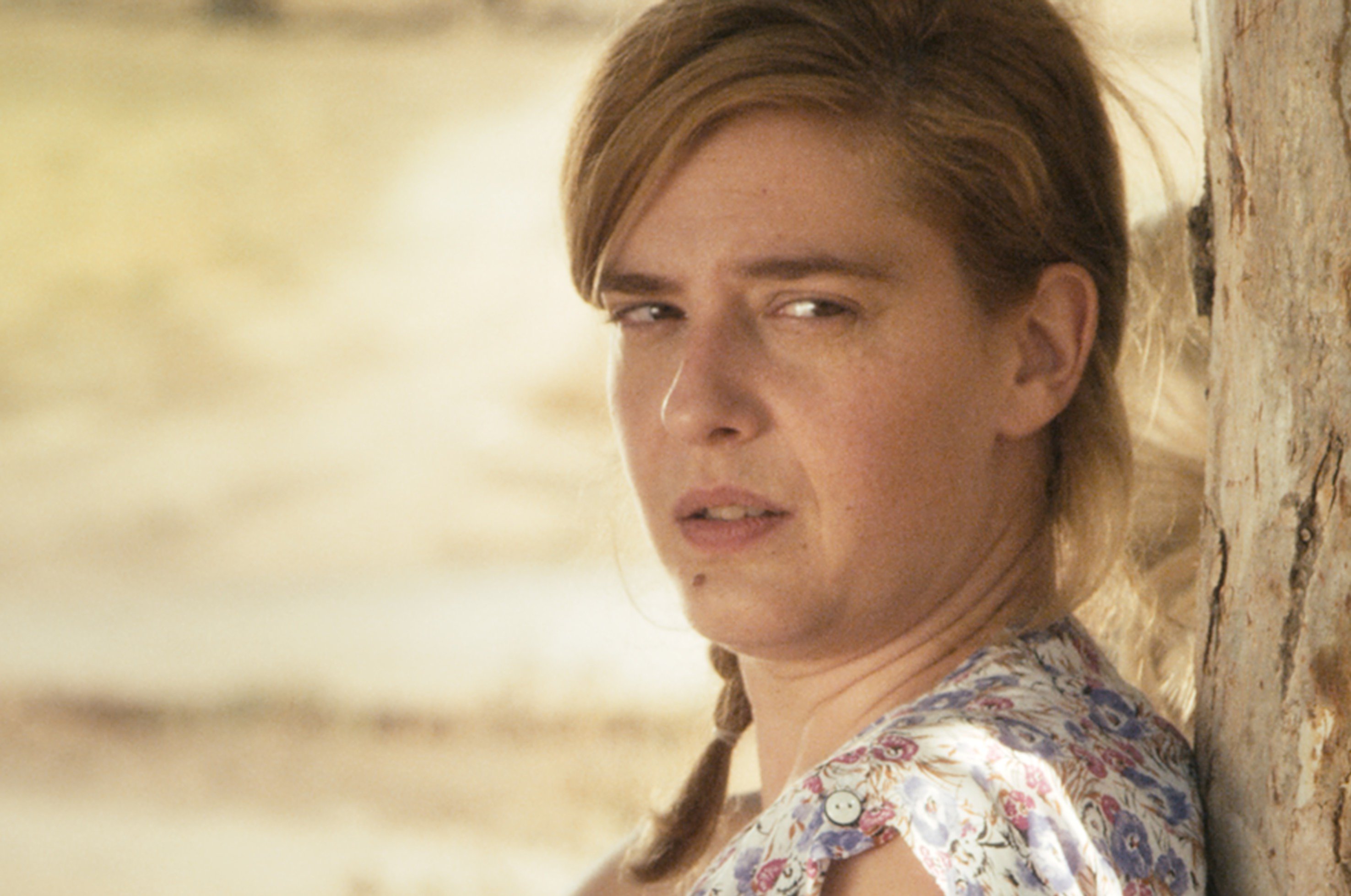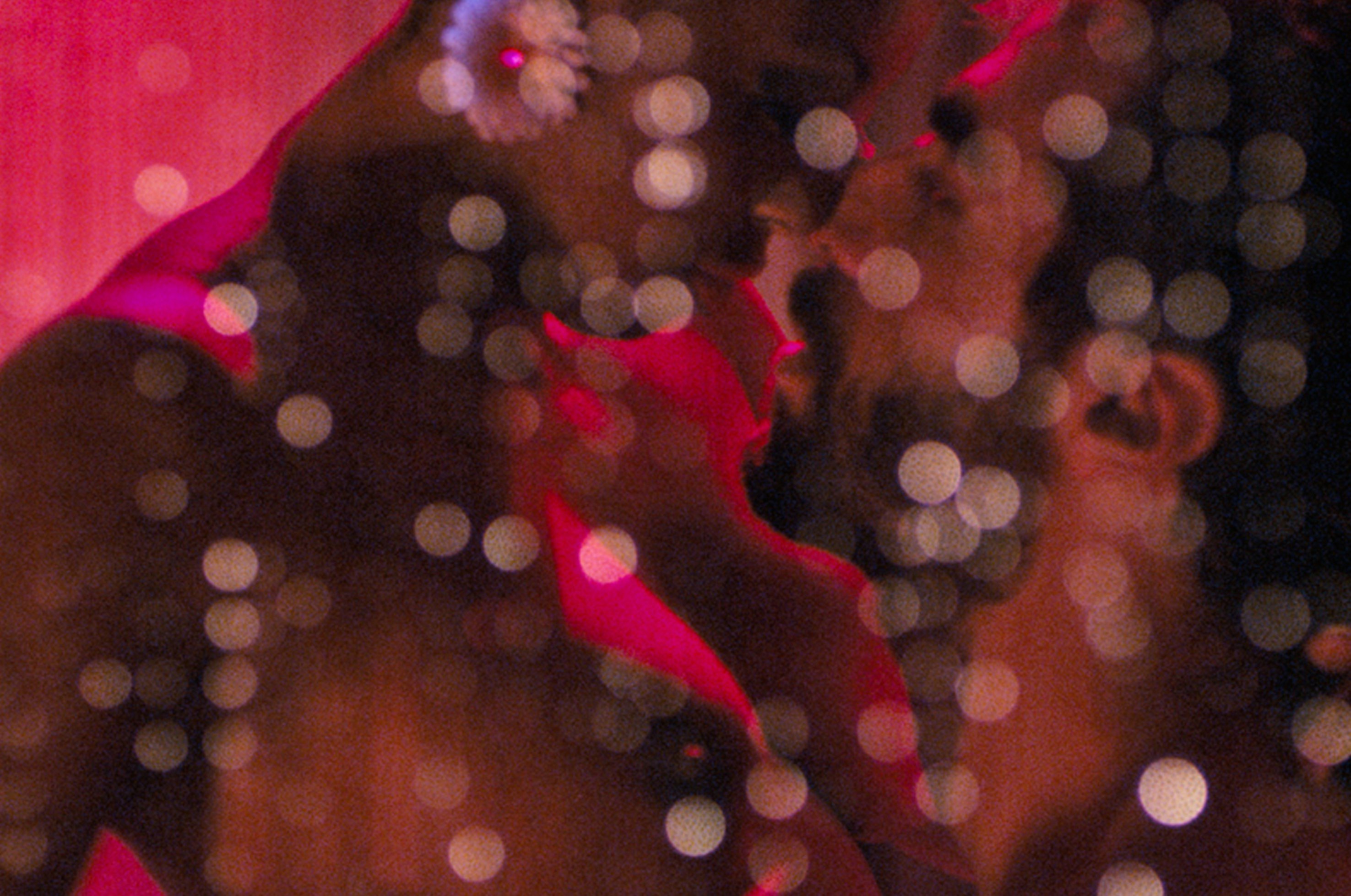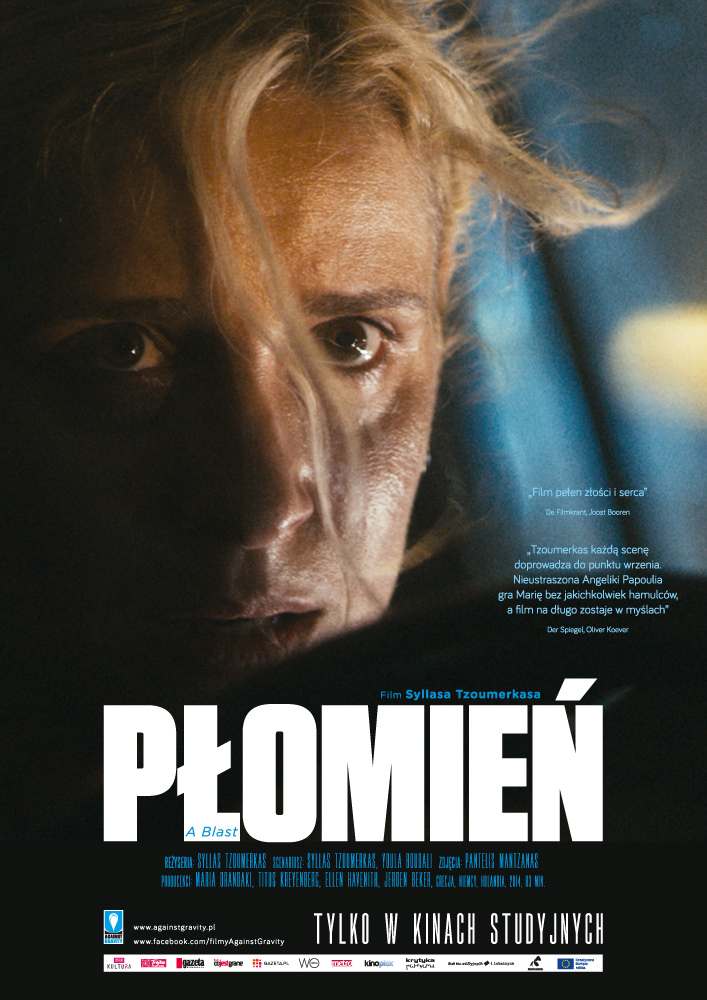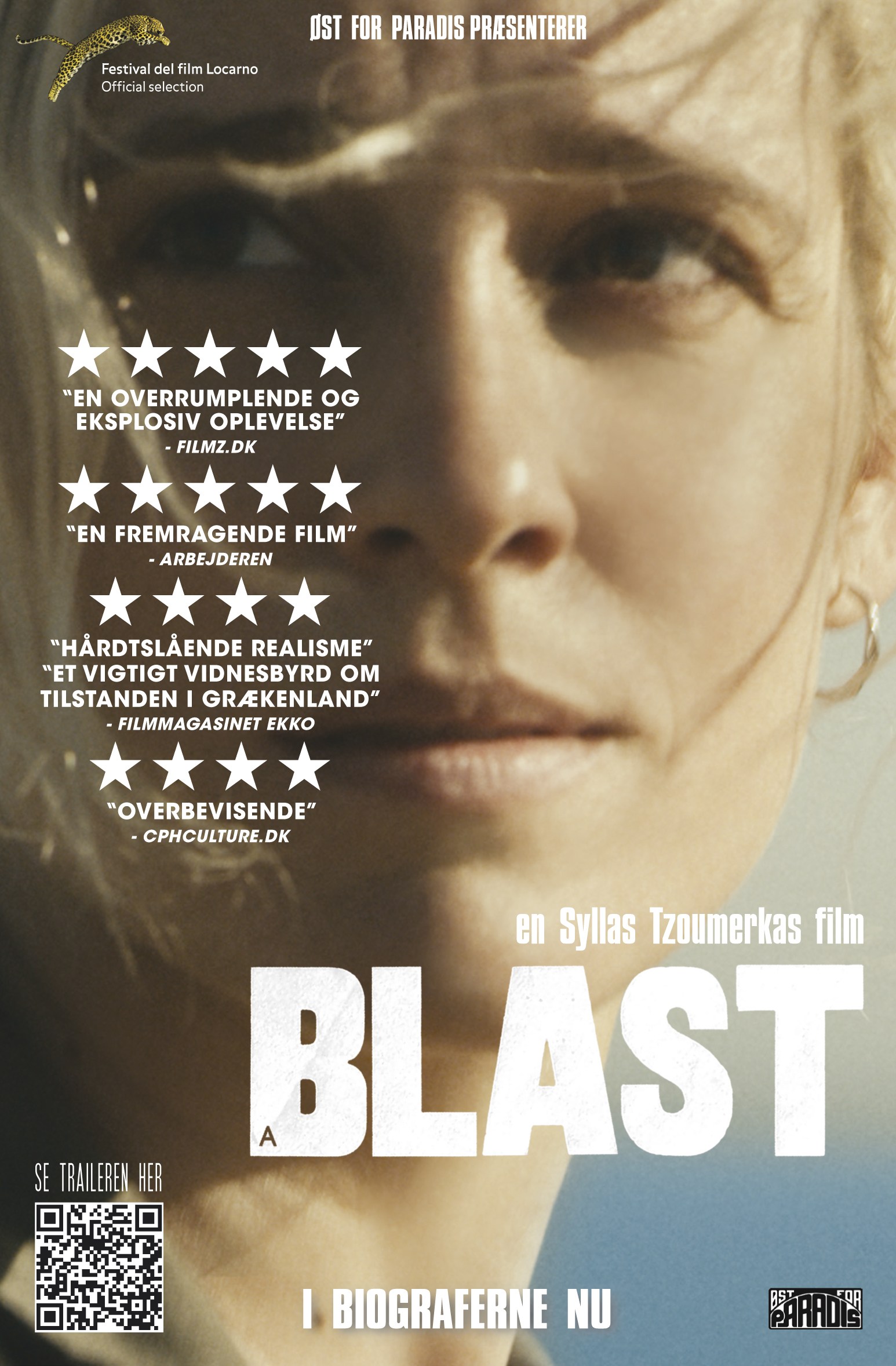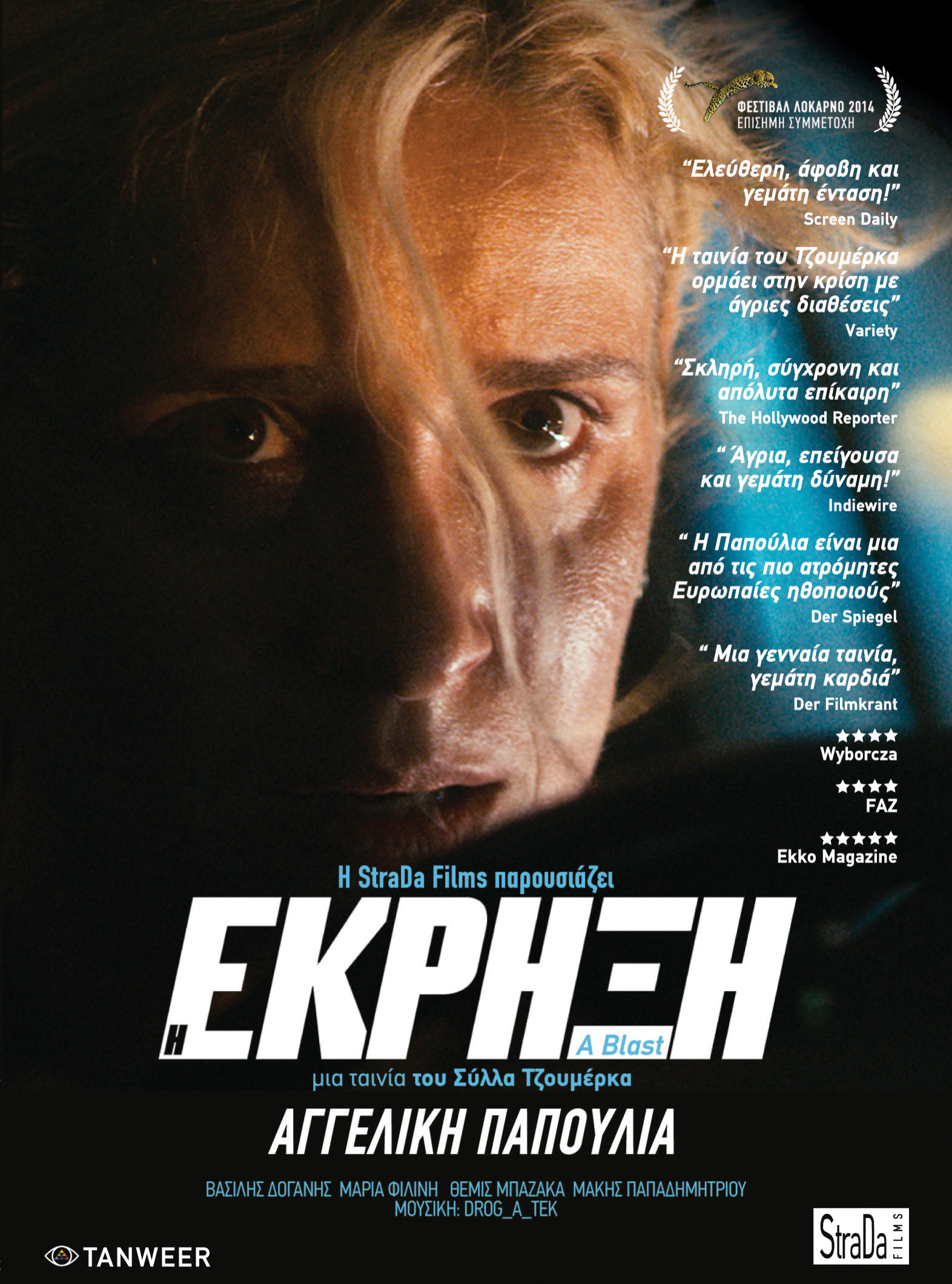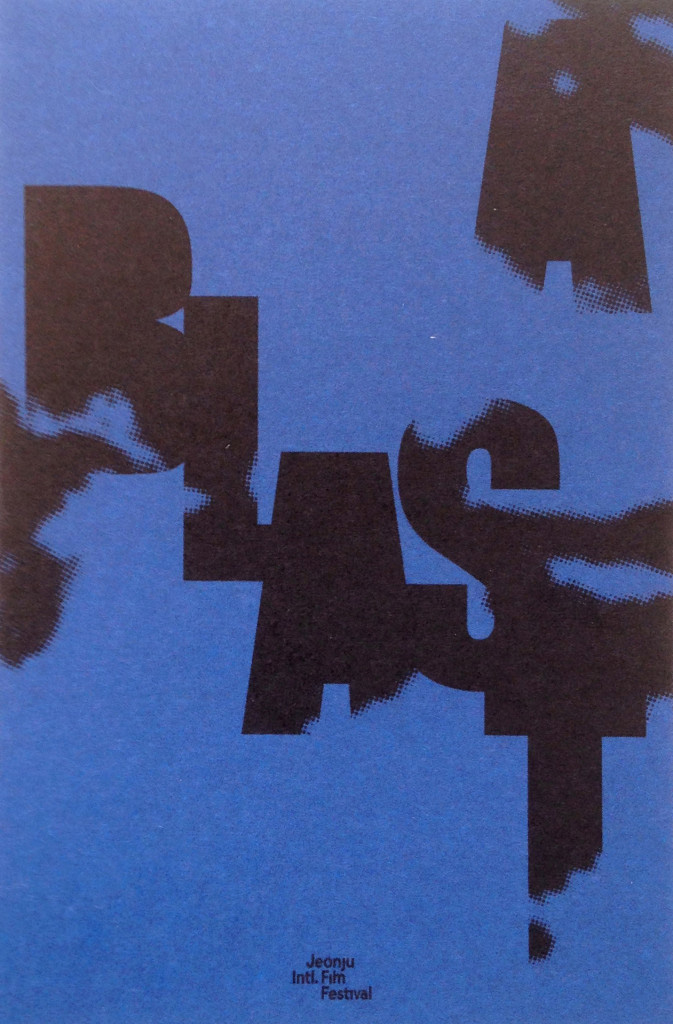 Maria is waiting for a blast.
She has to set her life on fire.