THE DEVOURING EYES
Cannes 2001 – Cinéfondation
Marianna and her mother; three days of their parallel lives, deconstructed: 1\departures · 2\visions · 3\passion · 4\an ascent
Producer, Writer, Director, Editor: Syllas Tzoumerkas. Director of photography: Pantelis Mantzanas. Music: Sakis Papadimitriou. Sound: Sotiris Papageorgiou. Stills: Syllas Tzoumerkas.
Cast Amalia Moutoussi, Aspasia Alevra, Costis Tzanocostakis, Dimitris Liolios, Syllas Tzoumerkas, Marilita Lambropoulou.
Production: DANZAprojekt
with the support of: L. Stavrakos Film School, Insituut Media en Re/presentatie, Universiteit Utrecht
World premiere Cannes Film Festival 2001 – Cinéfondation
Festivals / Awards Karlovy Vary IFF 2001 (Jury Prize),  Drama ISFF 2000 (Best director award) Uppsalla ISFF, Aix-en-Provence ISFF, Greek Film Awards (Quality Mention), etc.
Watch:Festival Scope
Τα Μάτια που Τρώνε, 2000, 35mm, Stereo, 26'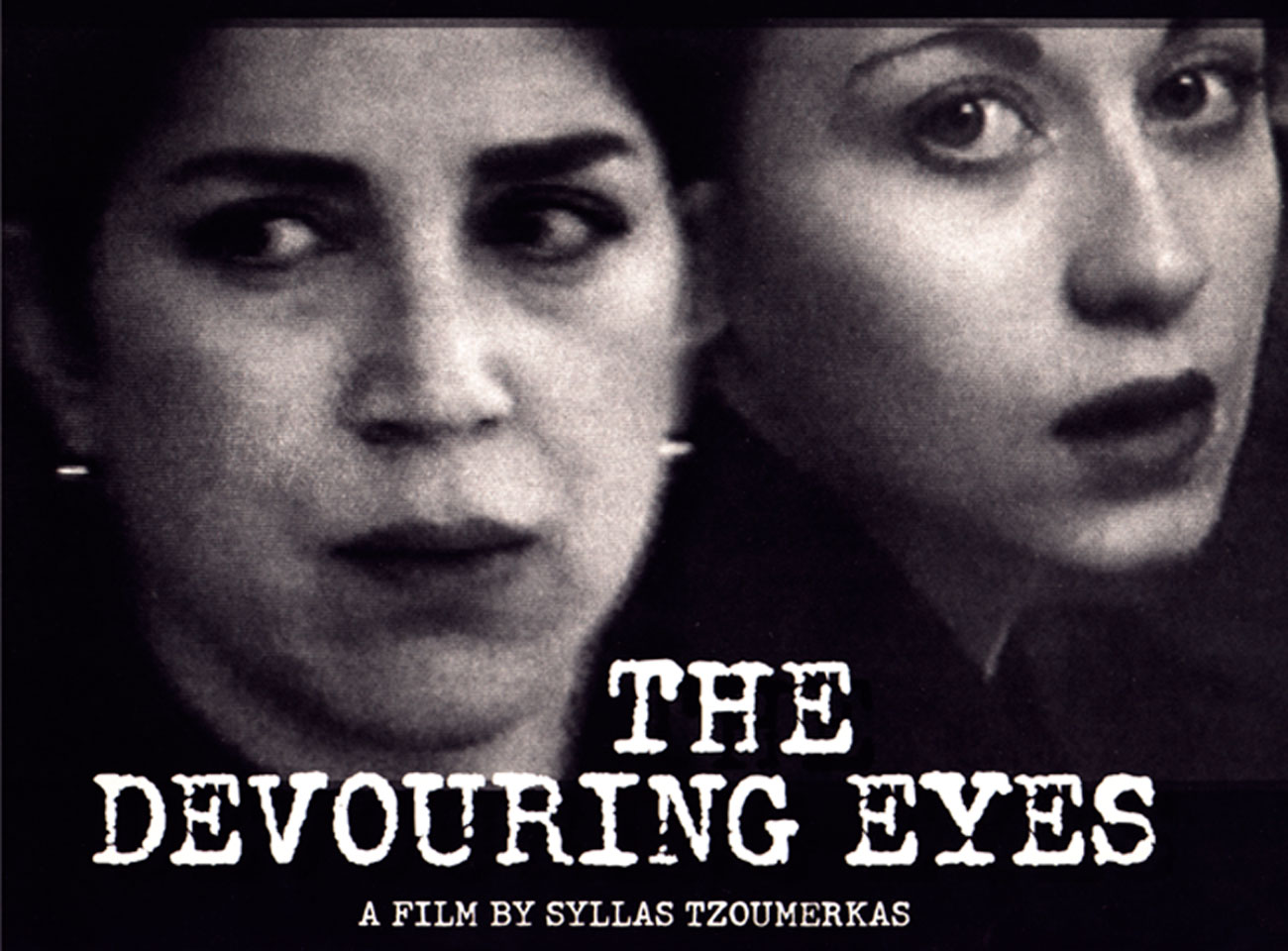 What thou lovest well remains,
the rest is dross.
Ezra Pound