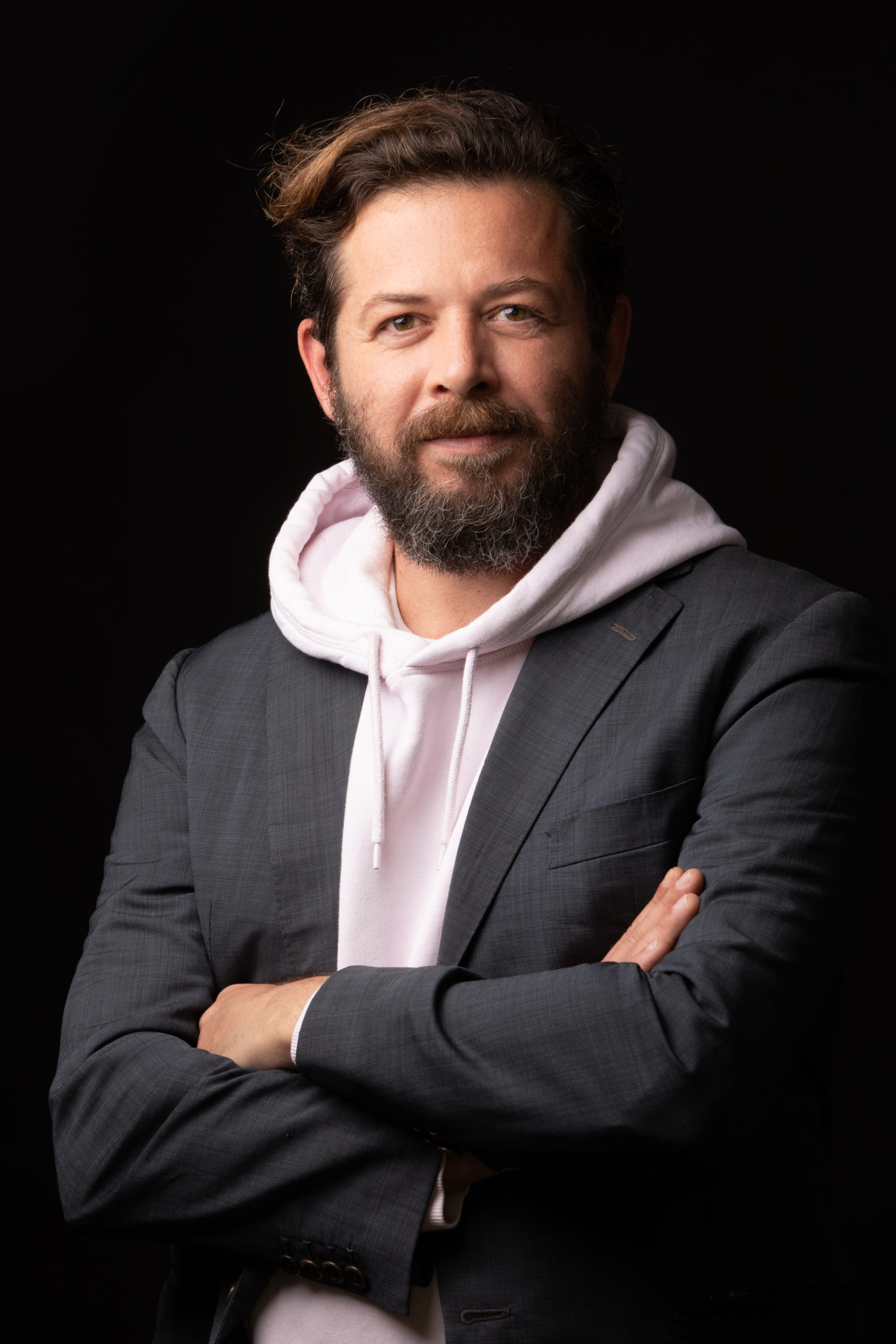 Syllas Tzoumerkas
Syllas Tzoumerkas was born in 1978 in Thessaloniki. He grew up in Thessaloniki, Kilkis and the island of Nisyros. His first feature film Homeland premiered at the Venice Critics' Week 2010. His second feature A Blast premiered in Competition at Locarno 2014, and his third, The Miracle of the Sargasso Sea at the Berlinale Panorama 2019. His co-direction with Christos Passalis, The City and the City, premiered in February 2022, at the Encounters Competition of the 72nd Berlinale and is currently screening in festivals and theatres.
Acclaimed by the world press and audiences for their distinctive style, bold characterization and strong performances, Tzoumerkas' films have participated in over 200 festivals around the world and have been distributed to theatres and streaming platforms in many countries.
He co-wrote the scripts of Argyris Papadimitropoulos' Suntan (Rotterdam, SXSW, 2016) and Ahmad Ghossein's All This Victory (Venice Critics' Week Award, 2019), and participated as an actor in feature films, shorts and stage performances.
In theatrical and multi-platform works, he has collaborated with Onassis Stegi, Αthens Epidaurus Festival, the Greek National Opera, Thessaloniki International Film Festival, the blitz theatre group, Youla Boudali and others. He co-curates with fellow director Elina Psykou, Motherland, I See You – the 20th Century of Greek Cinema, the restoration program and moving festival of the Hellenic Film Academy. He has held several workshops and classes on acting on film and film-development for directors.
His upcoming film project, feature film My Soul Startled (Berlinale Co-production Market 2021) is in development.
FILMOGRAPHY
2022 The City and the City (co-directing with Christos Passalis)
2019 The Miracle of the Sargasso Sea
2017 A Manifesto for the Un-communal (short)
2014 A Blast
2010 Homeland
2002 Rain (short)
2001 The Devouring Eyes (short)
IN PRODUCTION / DEVELOPMENT
My Soul Startled